LBCC Library Winter Break Movie Club
This Winter break we are suggesting the following documentaries for your viewing, learning, and entertainment! While looking at the movies, feel free to browse all the selections that our
Academic Videos Online
service offers.
Problems logging in or streaming? Contact Bryan Miyagishima at miyagib@linnbenton.edu
NOTE: These recommendations are aimed at college-age students and may not be family-friendly!
Mission: JOY - Finding Happiness in Troubled Times
Deeply moving and laugh-out-loud funny, this documentary gives unprecedented access to the unlikely friendship of two international Nobel Peace Prize winners icons who transcend religion: His Holiness the Dalai Lama & Archbishop Tutu. They offer neuroscience-backed wisdom to help each of us live with more joy, despite circumstances. With never before seen footage shot over 5 days at the Dalai Lama's residence in Dharamsala, the film invites viewers to join these luminaries behind the scenes as they recount stories from their lives.
---
Maiden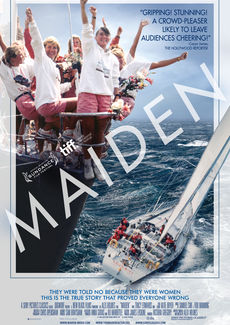 In 1989, the very idea of a competitive all-female sailboat crew was nearly inconceivable to the manly world of open-ocean yacht racing. They'd never make it to the start of the Whitbread Round the World Race, much less survive to the finish. They'd never find funding. They didn't have the strength or skill. They'd die at sea. Did that many professional female sailors even exist?Tracy Edwards proved them wrong. 26-year-old skipper Edwards, her second-hand racing yacht Maiden, and her seasoned crew not only became the first-ever all-woman challenge to the Whitbread, they proved able competitors in the famously grueling race, besting male crews in their class. By the time they returned to their starting point at Southampton, England after 32,000 miles of global racing, they had shocked, inspired, and transfixed the sailing world and the British nation.
---
Chasing Ice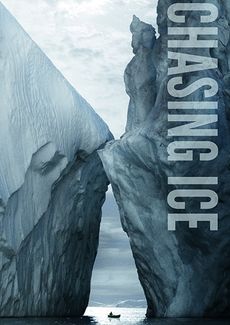 In the spring of 2005, acclaimed environmental photographer James Balog headed to the Arctic on a tricky assignment for National Geographic: to capture images to help tell the story of the Earth's changing climate. Even with a scientific upbringing, Balog had been a skeptic about climate change. But that first trip north opened his eyes to the biggest story in human history and sparked a challenge within him that would put his career and his very well - being at risk. Chasing Ice is the story of one man's mission to change the tide of history by gathering undeniable evidence of our changing planet.
---
The Arctic Camels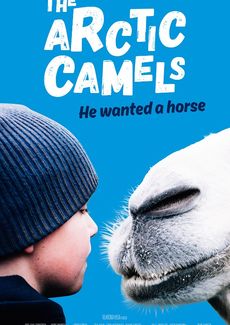 When Torarin and his sister Svalin want a horse for riding, their parents buy two Bactrian camels. The family soon discovers that camel training is not for amateurs. Therefore, they go on an expedition to Mongolia, hoping to find a professional camel trainer who will accept an invitation to train their camels in Arctic Norway. And deep into the Goby desert, they actually find a candidate. But they are not prepared for the Mongolian training methods.
---
Nice People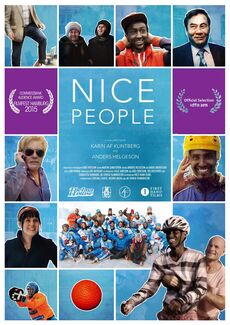 What do you do when 3000 Somalis run over your small town in the back lands of Sweden, and McDonalds starts being called 'Little Mogadishu'? Local journalist and jack of many trades Patrik Andersson has an idea: let sport unite the people. And so guys who have never known temperatures below 20 degrees become the national team for Bandy ice hockey of Somalia. Count on having some fun: they do for sure!
---
I Am Here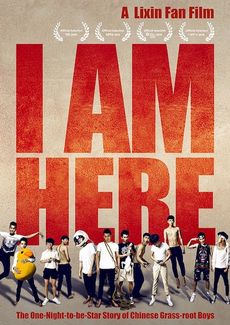 The summer of 2013 saw a group of young boys enter a Chinese TV talent show called Super Boy, hoping to be catapulted to fame. Here we accompany the young candidates on the grueling run - up to the grand finale. The intensive preparation, culminating in a two - month boot camp, tests their self - image as well as their singing and dancing skills. Standing at the cusp of adulthood in a highly competitive society, the competitors wrestle with some tough questions: What kind of person are you? What do you want to be?
Hired Gun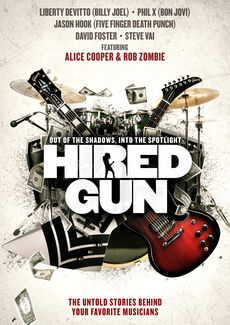 They are the "First Call, A-list" musicians, just 20 feet from stardom, yet rarely receive credit for their work. The 'hired gun' community lives and breathes music, and for the first time, share their incredible stories detailing the highs and lows of touring life, the demands of session schedules, and the dedication required to play next to some of the world's most iconic musicians.
---
Bowie: the man who changed the world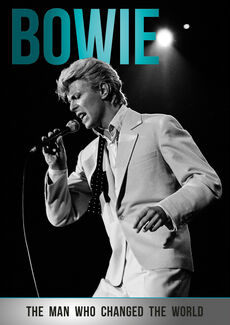 An inside look at David Bowie, one of the most creative and influential rock artists of all time. Featuring exclusive contributions from those who worked with David Bowie and archive interviews with the man himself.
---
Beats, Rhymes, & Life: the travels of a Tribe Called Quest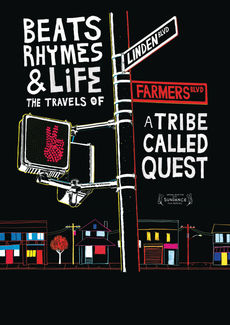 A Tribe Called Quest has been one of the most commercially successful and artistically significant musical groups in recent history. The band's sudden break-up in 1998 shocked the industry and saddened the scores of fans, whose appetite for the group's innovative musical stylings never seem to diminish. This insightful film, directed by Michael Rapaport, takes viewers on a behind-the-scenes journey - chronicling the group's rise to fame and revealing the stories behind the tensions which erupted in the years to come.
---
David Crosby: say my name
A revealing and deeply personal documentary exploring the life and creative renaissance of music icon David Crosby. A cultural force for over fifty years, Crosby faced uncertain future after the 2015 dissolution of Crosby, Stills and Nash. Racked with health issues and personal obstacles, Crosby forged a new path at the age of 77. Seeking out younger musicians and recording a pair of critically-praised new albums, Crosby now sets out to make a mark in a world now so different from the generation he came to define in the 60's.
---
On the Wall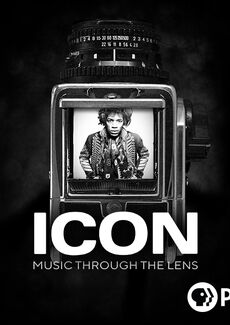 Examine the transition of music photography from a niche pastime to a highly collectable art form. Take a look at the relationship between art and commerce, and trace the journey from low-paid assignments up through gallery exhibitions.
---
One Nation: a Korean punk rock community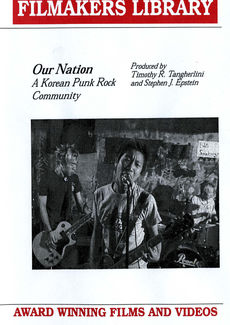 The rise of a new youth subculture in the Republic of Korea is an outgrowth of dramatic changes occurring there in the 1990's. The country elected its first civilian president, it experienced new prosperity, and became increasingly exposed to Western influences. Young Koreans became exposed to the internet and a steady stream of new musical influences. Our Nation is a stunning portrayal of how Korean youth are using punk rock to find their voices in a rapidly changing culture.
---
The Music of Strangers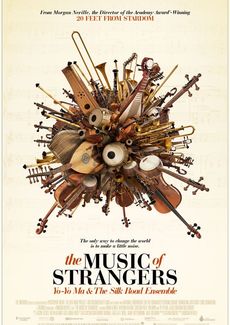 From the director of the Oscar® - winning documentary 20 Feet from Stardom, and the critically - acclaimed Best of Enemies, The Music of Strangers tells the extraordinary story of The Silk Road Ensemble, an international musical collective created by legendary cellist Yo - Yo Ma. The Sound of Silk follows this group of diverse instrumentalists, vocalists, composers, arrangers, visual artists and storytellers as they explore the power of music to preserve tradition, shape cultural evolution and inspire hope.
Conflicts and Controversies ...
Q: Into the Storm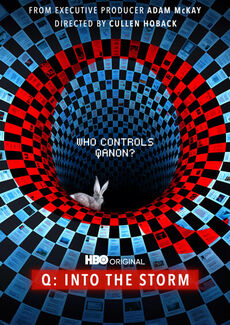 The docuseries explores the workings of QAnon, an online conspiracy led by the anonymous figure "Q." To discover Q's true identity, the filmmaker embeds in a dark underworld populated by trolls, political operatives, and QAnon's key figures. A rivalry brews between Jim and Ron Watkins - the secretive father/son duo who own and run 8chan - and its young founder, Fred Brennan, the team behind 8chan, where Q posts its cryptic messages. Following a string of mass shootings linked to his website, Fred goes on a warpath to end 8chan and Q. The film delves into how QAnon began, and explores the players behind it, as well as asking bigger questions about how free speech impacts society.
---
Beyond Boundaries: the Harvey Weinstein Scandal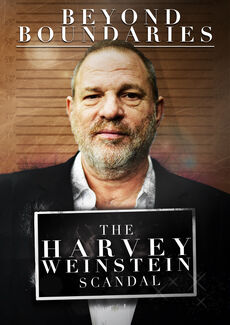 Hollywood media mogul Harvey Weinstein becomes a catalyst for the #MeToo Movement. Contains testimonials from those who knew him well such as Hillary Clinton, Emma Thompson, Heather Kerr, Ashley Judd, Rose McGowan, Uma Thurman and more!
---
Drone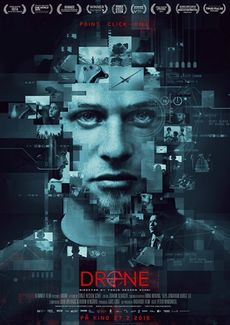 Michael Haas has played war video games since he was 5. At 19 he is employed by the US AirForce as a drone pilot. This is the new warfare: Young gamers recruited to operate drones through their computers to kill real people 7000 miles away. This is not science fiction but today's reality and the big investment of the future: Robot war. As technology expands at an unprecedented rate we are part of an experiment that changes our wars and possibly our world. DRONE gives crucial context and new perspectives that reveal crucial secrets of the CIA drone war and asks where we are headed.
---
Shadow of Afghanistan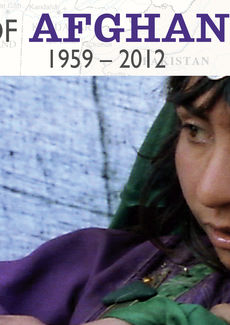 This is the epic story of Afghanistan seen through the eyes of an Afghan warrior, independent filmmakers, and a small group of independent journalists, two who died covering the story. The filmmakers spent more than 20 years capturing the Soviet occupation, the exile of millions of refugees maimed by Soviet mines, a violent civil war, the fatal alliance of the Taliban with al-Qaeda, the invasion by United States forces, and people still determined to survive to this day.


---
Policing the Police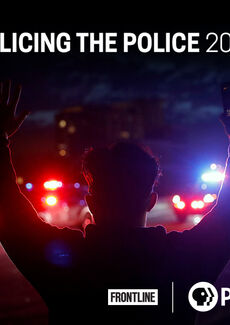 Race, policing and the struggle to hold departments accountable. In the wake of George Floyd's killing, New Yorker writer Jelani Cobb examines prospects for reform and returns to the case of one troubled department he first visited in 2016.
---
Common Ground: the Story of Bears Ears
On December 28th, 2016, former President Obama protected nearly 1.5 million acres of sprawling canyon lands and ancient cultural sites in southeast Utah by designating the area as Bears Ears National Monument. Politically, Native American groups and environmentalists applauded the designation. However, it infuriated some locals and state politicians who, declaring government overreach and unnecessary restrictions to the land, demanded the monument to be rescinded. As a result, President Trump signed a proclamation reducing the size of the monument by 85 percent. Environmental groups and tribal governments have responded by filing a host of lawsuits against the Trump administration. Locally, the controversy has divided the community and riled longstanding cultural tensions. While this political debate unfolds in the national spotlight, this project seeks to transcend the rhetoric, following diverse characters living in San Juan County and their relationships with the land.